Amit Ball
Postdoctoral Researcher
Ph.D.,  National Institute of Technology, Durgapur, West Bengal, India, 2020
M.Tech., National Institute of Technology, Durgapur, West Bengal, India, 2013
M.Sc., Visva-Bharati, Santiniketan, West Bengal, India, 2010
B.Sc.,  University of Burdwan, West Bengal, India, 2008,
Research Interest:  Artificial intelligence, nature-inspired optimization methods, artificial neural network, modeling and optimization of real-world problems, development of intelligent systems, etc.
He has 10+ years of work experience in various research institutes. During his Ph.D. Dr. Ball has developed an electrohydrodynamic (EHD) additive inkjet printing system by integrating diverse hardware components like motion controller, pump system controller, high-speed voltage amplifier, etc. He has developed the Graphical User Interface (GUI) to synchronize all different hardware modules and used Artificial Intelligence (AI) to stabilize the complete system. He has developed several promising optimization algorithms in the field of AI. The developed algorithms not only solve the mathematical benchmark functions but also showed promising results for solving other real-world engineering problems. His developed intelligent algorithms helped to achieved three times higher ejection speed of the developed additive printing system. Prior to joining UConn in 2021, he worked in Central Manufacturing Technology Institute, Bengaluru, India and developed an open innovation platform to engage, innovate and collaborate ideas between industries and an individual through research. The platform actively involved thousands of engineers in developing ingenious strategies by harvesting science and technology for industries.
Contact: amit.ball@uconn.edu
Dong Xu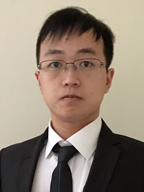 Graduate Research Assistant and Ph.D. Student
B.S., Beihang University, 2016
M.S., University of Michigan, 2019
Research topics: uncertainty quantification, manufacturing process simulation, composite materials, optimization and system identification
Contact: dong.xu@uconn.edu
Ting Wang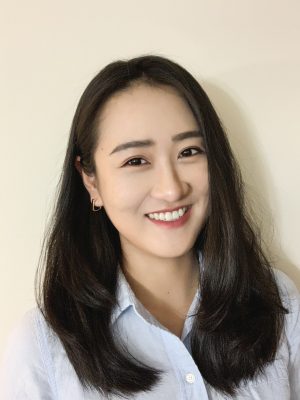 Graduate Research Assistant and Ph.D. Student
B.S., Dalian University of Technology, 2016
M.S., Dalian University of Technology, 2019
Research topics: structural health monitoring, sensors, piezoelectric and magnetic transducers with circuitry synthesis, energy harvesting
Contact: ting.2.wang@uconn.edu
Yang Zhang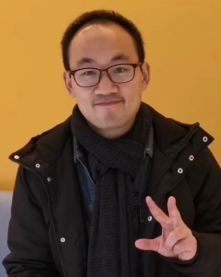 Graduate Research Assistant and Ph.D. Student
B.S., Wuhan University of Science and Technology, 2015
M.S., Beijing University of Technology, 2018
Research topics: fault detection and identification, inverse problem, optimization, machine learning, finite element analysis
Contact: yang.3.zhang@uconn.edu
Qianyu Zhou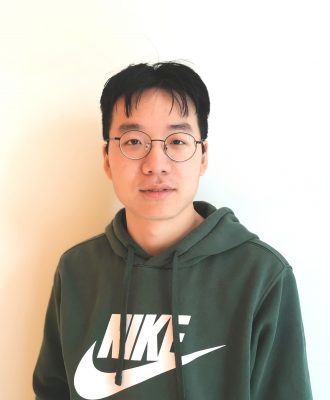 Graduate Research Assistant and Ph.D. Student
B.S., Huazhong University of Science and Technology, 2019
Research topics: computational intelligence, sensing and data analytics, computer vision and inspection, robotics
Contact: qianyu.zhou@uconn.edu
Joshua Dupont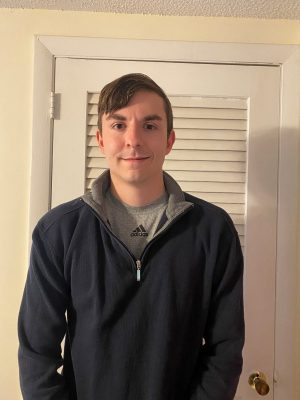 Graduate Research Assistant and Ph.D. Student
B.S., University of Connecticut, 2020 (Mechanical Engineering)
B.S., University of Connecticut, 2021 (Electrical Engineering)
Research topics: structural dynamics, smart structures, wave guiding, vibration isolation, metamaterials
Contact: joshua.dupont@uconn.edu
Eric Gillespie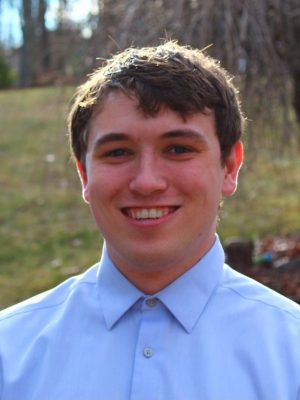 Graduate Research Assitant and Ph.D. Student
B.S., University of Connecticut 2020
Research topics: computational intelligence, uncertainty quatification, machine learning, finite element analysis
David Javadian
Graduate Research Assitant and Ph.D. Student
B.S., University of Massachusetts Amherst, 2020
Research topics: sensors and sensing mechanisms, robotics, automation